HAIR FAIR 2019 – FEATURING REDHEAD REGION EDITION PART 2
My continuation of the Redhead Region of Hair Fair 2019, you can see the other half of the region here.  Lots to see in this post, even me ignoring the male ads and snagging the hair for myself. Everyone exploring Hair Fair just needs to try all the hairstyles, because you just never know what may rock your world.
Speaking of World Rocking, the Red Mint booth has an animated hairstyle that is just amazing, the tendrils move without you doing anything, and it is mesmerising to watch. I have made a little gif of the movement from back and front, but you need to see it yourself to believe it. It may just be a bit too choppy for WP but again try it, it is amazing.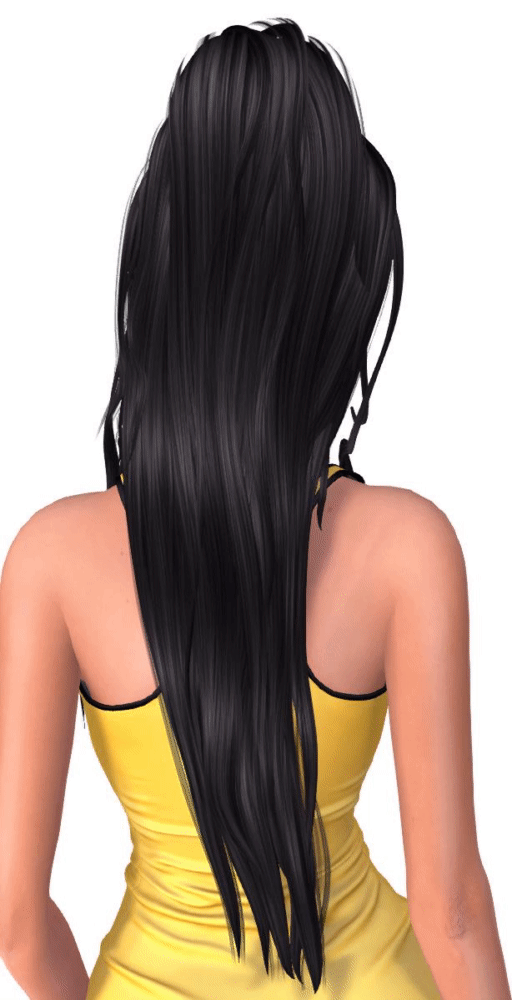 Amiable always does such adorable styles, the extra short one I was just glancing at when a girl walked in and put it on I was sold, I did still demo though, but between the ad and the live model customer, it was all winning.
Astrology had me at V shaped bangs, and then went all in and gave us straight blunt bangs included versions also. What I also really liked is that you have three options of textures in various gloss/matte blends, for those that do not want too much shine in their hair this is a great idea.
Hair Studio One was the first I am not going to let a thing like Men in the ad stop me having the pretties, the mohawk braids are so cool and they do have a hairbase included that is very masculine straight razor-sharp edges etc, but with a little hairbase change it still completely works for a girl and the fit was perfect, you also get to texture change the ties at the back. The rollers are one of those items you just need to own, because one never knows when you might need them…for me the purple is jarring but that is me and my issue with purple, I do wish there were options for the rollers to change colour but still a great style to have in  your inventory.
Around the bend to Homage, this style has add on pins that are resizable and MOD. The hairstyle is also flexi greatness and also mod once purchased, so even though you can only resize the demo with the script, you can go all in once you buy it and the colours it comes in are lovely. I am using a hairbase from a previous style blogged.
Argrace has a koi pond in their booth as the floor, seriously the way stores go all in for Hair Fair always blows my mind, but this year with this booth, I just wanted to move in…I am hoping I can somehow just negotiate some keeping the insides after the event closes because it is just gorgeous in there. On top of that the hairstyles rock and I had so much fun with the tails version, the tails are actually add on attachments, and you could have fun with those forever adding them to other hairdo's. They also all have multiple versions included with lefts and rights and behind shoulders for the longer style which is just my favourite thing.
The next picture is a combo, Volthair did this great straightish style and the headbands from Dahlia one of the accessories booths just fit perfectly in with the look. Different coloured bands are available for purchase and I just love how these can really bring a look together.
Lock & Tuft is another booth that won me over with the ads, so Monster High awesome, and again I said men's hair, nope, I want too. The Jester style even comes with a HUD for changing the horns colours and the Cad style is just a fun shaved over combed look that was too hard to pass up, it also has an included hairbase.
KMH has all that girliness you need for hair, and the additional little bangs tuft for the pigtails style is just awesome. I love the sleek long look. There is also a great unisex style in the booth. Such a great selection of colours in the naturals pack.
I will be moving on to Noirette next, and hope you have been enjoying my posts on this year's Hair Fair. So much hair still to cover, but don't wait on me, just get over there and go wild, it all helps Wigs for Kids and the creators have done a wonderful job with their releases.
Hair Fair 2019 Booth Regions
Cam Regions
Equipment Used:
VR Studio 4.2 and HUD and Library for location shoots
VR Foundry Mainstore (adult)
VR Studio @ Winx & Flair (general)
Props, Furniture, Build
Location

Poses by Adorkable
Skin & Body Parts Worn:
Spencer Mesh Head LeLutka
Skin Applier League
Dynamic Mesh Hands (Bento Enabled) , Deluxe Feet & Hourglass Physique Body Slink
Avatar Enhancement Skin Appliers : League
Avatar Enhancement Nail Appliers: set 142 Flair
Makeup Appliers – Alaska Metro
Makeup Appliers – Sn@tch
Picture One:
Hair: 
Hair No.67'19 . Animated ,Hair No.66'19 – Red Mint @ Hair Fair – Redhead Region
Clothes:
Gery Spice Dress – Addams
Picture Two:
Hair: 
008, 005   –  Amiable @ Hair Fair – Redhead Region
Clothes:
Stacy Bikini – Rosary
Picture Three:
Hair: 
Nox, Soren – Astrology @ Hair Fair – Redhead Region
Clothes:
Regality Corset – Cynful
Picture Four:
Hair: 
Put in Rollers, Beads Mohawk (sold as Male hair)  @ Hair Fair – Redhead Region
Basic Hairbase Shaved (part of hairstyle release) – Adoness @ Hair Fair – Blonde Region
Clothes:
Slip Dress – NYU
Picture Five:
Hair: 
Ervin – Homage @ Hair Fair – Redhead Region
Draya Hairbase (included with style) – Fabrixquare @ Hair Fair – Blonde Region
Clothes:
Nora velvet pleated dress – Ison
Picture Six:
Hair: 
Asuka, Rie, – Argrace @ Hair Fair – Redhead Region
Clothes:
Crop Sweater – Ison
Picture Seven:
Hair: 
Anke – Volthair @ Hair Fair – Redhead Region
Accessories: 
Mischa Headband, Belize Headband – Dahlia @ Hair Fair – Redhead Region
Clothes:
Khina Babydoll (Slink petites version) – Hopes Creations
Picture Eight:
Hair: 
Jester, Caduceus – Lock & Tuft@ Hair Fair – Redhead Region
Clothes:
Sweater Corset (appliers) – Sn@tch
Picture Nine:
Hair: 
F116, F115, – KMH @ Hair Fair – Redhead Region
Clothes:
Shadow PVC Dress – Sn@tch